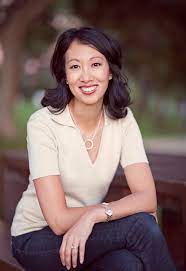 Arlene Pellicane est conférencière et auteur de plusieurs ouvrages, dont Parents Rising, 31 Days to a Happy Husband et Calm, Cool, and Connected : 5 Digital Habits for a More Balanced Life.
Arlene a été l'invitée de Today Show, Fox & Friends, Focus on the Family, FamilyLife Today, The 700 Club et Turning Point avec le Dr David Jeremiah. Elle anime le podcast The Happy Home et écrit régulièrement pour Proverbs 31 Ministries et Girlfriends in God.
Arlene a obtenu sa licence à l'université Biola et sa maîtrise en journalisme à l'université Regent. Arlene vit à San Diego avec son mari James et leurs trois enfants.
Dans Élever ses enfants à l'ère numérique, Gary Chapman et Arlene Pellicane donnent des outils pratiques pour entreprendre des changements positifs dès maintenant. À travers des témoignages, et des conseils pleins de sagesse, vous découvrirez comment préserver votre foyer de la dépendance aux écrans.

Donnez les outils à votre enfant pour qu'il ait une vie relationnelle épanouie dans un monde du tout numérique.

Remplacez le gaspillage de temps devant les écrans par des temps en famille riches de sens.

Établissez des limites simples pour l'utilisation des écrans

Développez une utilisation du numérique qui soit en accord avec la vie de famille

Apprenez à trouver des activités saines pour occuper vos enfants lorsque vous avez des choses importantes à faire.

Le temps est venu d'équiper vos enfants pour vivre à l'ère numérique et non pour l'ère numérique. Aucun téléphone, tablette, ou console de jeux ne peut apprendre à vos enfants à développer des relations saines et enrichissantes avec les autres, seul vous le pouvez.

12.000

CFA