D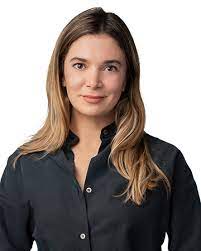 Catalina Echeverri Gallego* has nearly a decade of experience in international arbitration, and currently focuses her practice on acting as counsel in international commercial arbitration and investment treaty arbitration concerning a wide range of industries, including energy, infrastructure and telecommunications.
In the past year, she has been recognized as an "Associate to Watch" by Chambers Latin America and as a "Rising Star" by The Legal 500 Latin America.
She has successfully advised clients in high-profile cases during negotiations, arbitration, and post-arbitration proceedings. Her practice has been mainly focused on Latin America, representing clients in complex disputes involving multiple jurisdictions, and the application of public and private international law, domestic laws and regulations, and various procedural rules. Ms. Echeverri Gallego has also acted as sole arbitrator.
When children have something on their minds, they tend to run to their parents and caregivers. Wouldn't it be great if they also learned that they can talk to God about anything and everything, because Jesus made it possible?

This beautifully illustrated Bible storybook, written by Laura Wifler, co-founder of Risen Motherhood, takes children on a journey from the beginning to the end of the Bible story. From Eden and God's presence, through the fall, redemption, and the Spirit's presence with us now, to our presence with God in the future, God has always made it possible for his people to speak to him. Children will learn a biblical understanding of prayer, why it is amazing, and that they can enjoy talking with God about anything, anytime, anywhere.

Includes Jesus' teaching on the Lord's Prayer to help children know how to pray.

8.000

CFA