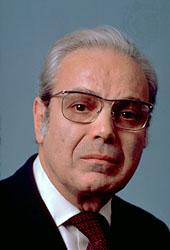 George Samuel Clason (November 7, 1874 – April 7, 1957) was an American author. He is most often associated with his book "The Richest Man in Babylon", first published in 1926.
Clason was born in Louisiana, Missouri. He attended the University of Nebraska. He served in the US Army during the Spanish-American War. Clason founded two companies, the Clason Map Company of Denver, Colorado, and the Clason Publishing Company. The Clason Map Company was the first to publish a road atlas of the United States and Canada, but it did not survive the Great Depression.
Clason is best known for writing a series of informational booklets on economics and financial success. He began writing these booklets in 1926, using parables set in ancient Babylon. Banks and insurance companies began to distribute these parables, and the most famous ones were compiled in the book The Richest Man in Babylon – The Secrets of Ancient Success. He is credited with coining the phrase "Pay yourself first".
Clason was married twice, the first time to Ida Ann Venable and the second time to Anna Burt. He died in Napa, California, and was buried in Golden Gate National Cemetery in San Mateo County, California.
 Cinq (05) lois de l'or que toutes personnes riches doivent adopter pour accumuler sa fortune 

1. L'or virnt volontiers, en quantité toujours plus importante, à l'homme qui met de cillé non moins du dixième de ses gains pour créer un bien en prévision de son avenir et de relui de sa famille.

2. l'or travaille avec diligence et rentabilité pour le sage possesseur qui lui trouve une utilisation profitable, se multipliant même com­me les troupeaux dans les champs.

3 L'or demeure sous la protection du possesseur prudent, qui l'investît selon les conseils des hommes sages.

4. L'or échappe à l'homme qui l'investit sans but dans  des entreprises avec lesquelles il n'est pas familiarisé ou qui ne sont pas approuvées par ceux qui connaissent la façon de l'utiliser;

5. L'or luit l'homme qui le forcerait à rapporter d'impossibles gains nu qui suivrait le conseil séduisant des fraudeurs et des trompeurs, nu qui se fierait à sa propre inexpérience et à ses désirs romantiques
d'investissement.

11.600

CFA