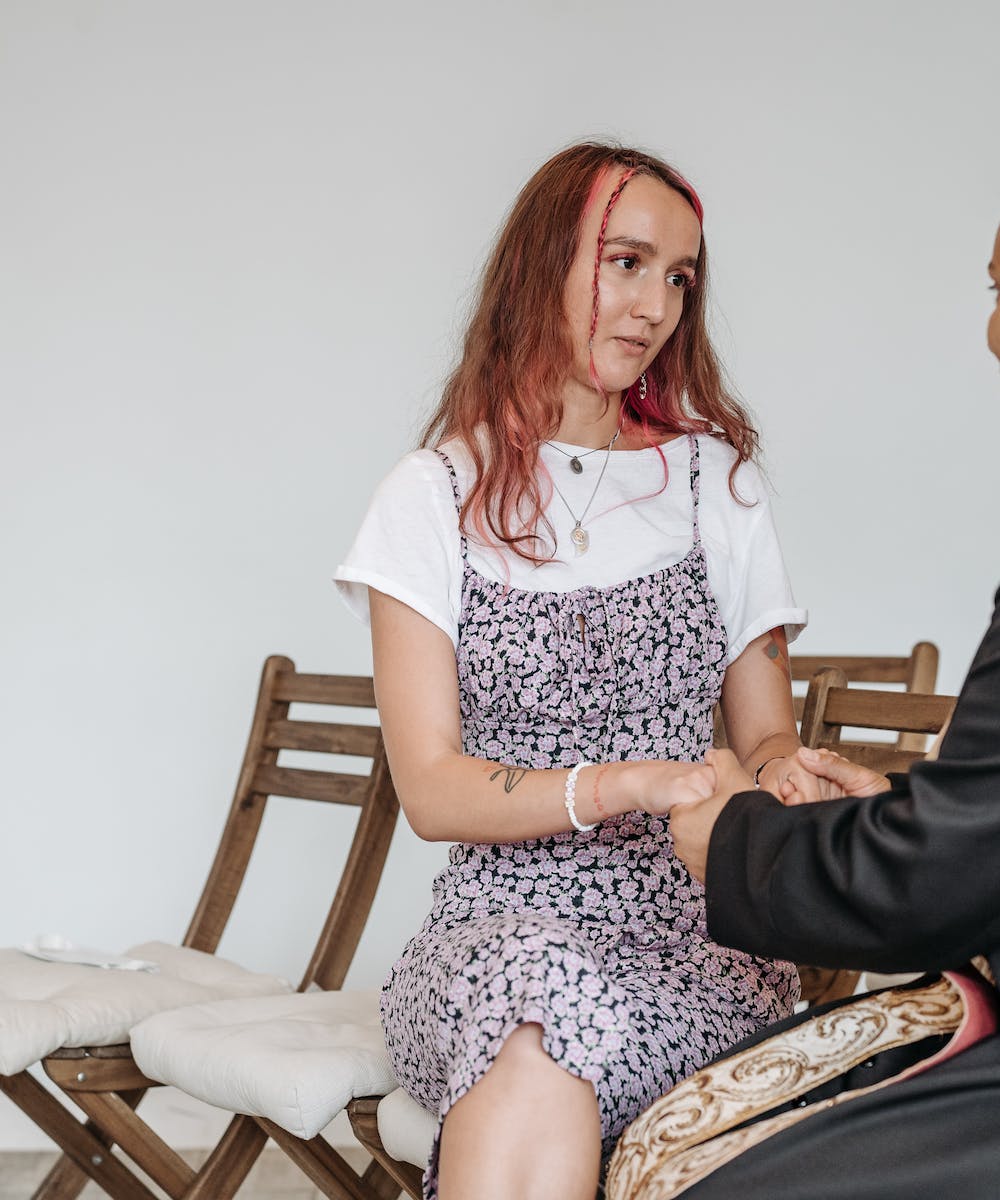 Character
,
Consecration
,
Couple and family
,
Divine protection
,
Faith
,
Holy Spirit
,
Knowledge and understanding
,
Leadership
,
Love
,
Ministerial Anointing
,
Personal discipline
,
Powerful
,
Productivity
,
Spiritual Authority
,
Spiritual Awakening
,
Spiritual Growth
,
Strong Women
,
The surnatural
,
Transformation
,
Work
Have a mother's heart, Have a big heart
Adam called his wife's name Eve, because she was the mother of all living. Genesis 3:20
Eve, as Adam's wife, had the destiny of being the mother of all humanity. Without the heart of a mother, one cannot be the wife of a servant of God, as all those born through your husband's ministry will be like sons and daughters to you. Whether you desire it or not, those around you and your husband will expect a motherly treatment from you, directly or indirectly!
I have seen several members of our church approach my wife with certain issues and needs without her calling them. Regardless of your age or status, those around your husband will look to you, his wife, for the heart of a true mother.
Jesus had a mother in his ministry
On the third day, there was a wedding in Cana of Galilee, and the mother of Jesus was there. Now both Jesus and his disciples were invited to the wedding. And when they ran out of wine, the mother of Jesus said to him, "They have no wine." Jesus said to her, "Woman, what does your concern have to do with me? My hour has not yet come." His mother said to the servants, "Whatever he says to you, do it." John 2:1-5
This passage tells us about the first miracle Jesus performed in his ministry. Notice how it begins: "On the third day, there was a wedding in Cana of Galilee. The mother of Jesus was there…"
The Bible mentions Jesus by name, but when it comes to his mother, her name is not cited; instead, her role as a mother is emphasized. In this text, Mary is not called by her name; instead, she is identified by her role, just as the disciples are identified by their roles, not their names. This text implies that in ministry, your husband (Jesus) will need people fulfilling specific roles, including the role of a mother, disciples, etc.
In the scenario of this miracle, we see how the one holding the role of mother in Jesus' ministry is approached to prompt Jesus to act. Those at the feast knew that, in this case, seeking a mother was seeking power. In your opinion, who is best suited to play the role of a mother in your husband's ministry? Undoubtedly, it is his wife.
Be a mother, develop that motherly heart, for it is a power. As in this text, Jesus was physically present, but these people went to the mother. Similarly, it will be your case in your husband's ministry because the faithful "know that to obtain certain things from Jesus (the pastor), we should approach the one who plays the role of a mother (his wife)."
It was March 2016, and at that time, I was still engaged to my now-wife. She invited me to attend a program organized in the church where she prayed before our marriage. At the end of the service, she asked me to greet her pastor. As we approached, a woman came towards us with a big smile, saying, "She is the pastor's wife."
However, what stood before me was a woman filled with joy, a smile, love, and above all, a mother… Our conversation felt like she had known me for a very long time, and that's where it all began. A memory: four years later, after our meeting, I had to officially announce my engagement by meeting my family and that of my fiancée. Some financial needs arose to organize the said meeting.
So, I prayed to God to bless me financially. The day after my prayer session, this woman gave me a substantial amount without me asking for anything, saying that God had convinced her to offer me that money. God had supplied this woman, named Mama Safi, so that through her, my prayer would be answered.
She was not aware of the prayer I had made, yet God had connected her to my prayer and made her the source of my answer. Why did God choose to answer me through her? Her heart… If she didn't have that motherly heart, she wouldn't have been a source of blessing for me. When you have a motherly heart, God makes you a source of blessing for many.
Like a mother provides for her children, God will provide for those attached to your husband's ministry through your motherly role. As you read these lines, do you feel the need to develop this heart? Pray with me:
"Heavenly Father, I come to pray for my heart. Give me a motherly heart for those around me, my husband, or my future husband. I would like to become a source of blessing for many, and may my life make a difference in my husband's ministry. I have faith that you do this, in the name of Jesus Christ, Amen!"
Having a Big Heart
"We who are strong ought to bear with the failings of the weak and not to please ourselves." Romans 15:1
Naturally having a big heart is a major asset for those called to be wives of great servants of God. Through your husband's ministry, you will encounter several problems and challenges that you must accept and bear. However, there are situations that will require time to address, and for those, you need to have a big heart.
The wives of servants manage to endure certain difficult situations that arise at home, in the church, around their husbands, thanks to their big hearts. Additionally, you can either naturally have a big heart, or you can ask God for it through prayer.
"Jerusalem, Jerusalem, the city that kills the prophets and stones those who are sent to it! How often would I have gathered your children together as a hen gathers her brood under her wings, and you were not willing !" Matthew 23:37
Jesus had a mother's heart and also a big heart because, in this text, he addresses Jerusalem, which kills the prophets and causes them suffering. Two things catch my attention here:
Why does Jesus want to gather those who harm the messengers of God?
Why does he choose to do it like a hen gathering her chicks under her wings?
Jesus wants to gather those who harm the messengers of God because they are his children, acting against his will out of ignorance and fleshly desires. Some believers behave like Jerusalem; they will harm you, try to hurt you out of ignorance and the influence of the flesh. Nevertheless, you must endure them, as stated in this text.
Jesus chose to do it like a hen because, being the mother of the chicks, she has this nature of gathering, especially when her little ones are in danger. Many problems will arise between the children and the believers under your leadership, so you need to have a big heart to be able to gather them despite the differences.
This text is an excerpt from the book "INVISIBLE POWER OF WOMEN OF SERVANT OF GOD" written by DAVID KALONJI.