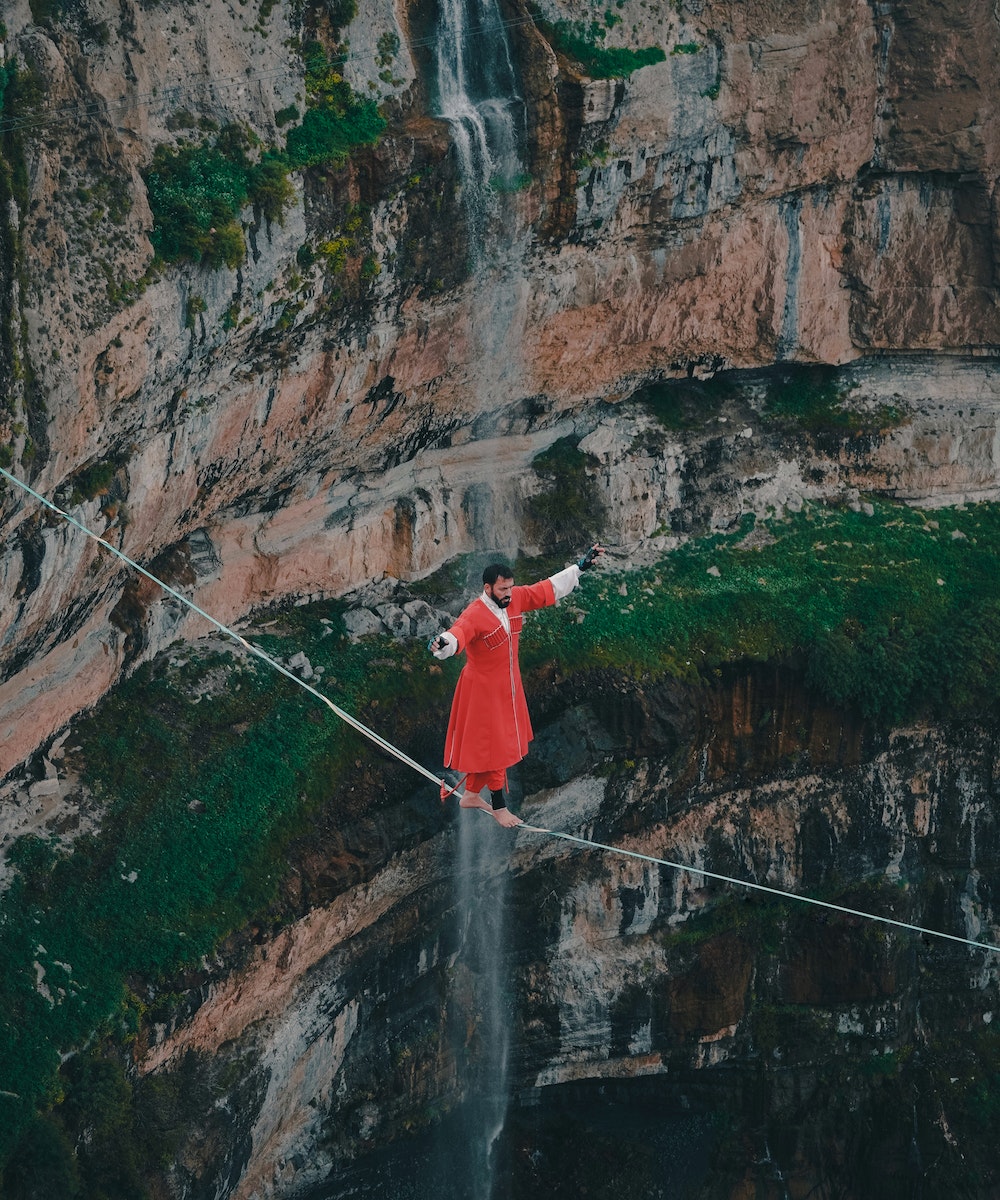 How to become Brave for Christ and for the world.
How Did They Become Brave? What Was Their Secret?
The secret of a courageous heart is that it comes from the Lord. Do we need such hearts today? Yes. Christianity is in crisis. Christianity stands at a crossroads. I travel the world, and if you keep up with the stories of nations that were once Christian, you will see an erosion by other religions, by belief systems that were once the norm.
Christianity is almost powerless, unable to bring about change. Christians have embraced political correctness and are unable to speak out. As I write this book, I have been living in the United Kingdom for thirty-five years. When I look at how and what changes have occurred, I feel a great sense of fear and shame because the Church has retreated into a corner and is only trying to defend its little corner while false religions invade Europe.
The religions that are growing faster are those that have entered Europe in the past few years. Churches are being sold. Christians are renouncing their faith. Church denominations are rewriting their beliefs. Synodal meetings are convened to question the veracity of previously held doctrines. Christians are now apologizing for things they once believed in. This demands courageous hearts.
In some parts of the world, in my home country, Nigeria, for example, while Christianity experiences explosive growth, leading to the construction of the largest church ever built, the largest gathering of Christians ever organized, the most extensive worship experience ever witnessed, solely in the nation of Nigeria, middle-class Christians in positions of power have largely remained silent when other vulnerable Christians were being massacred or when other religions made inroads.
Believers who profess Christ, who have found themselves in spheres of authority and opportunity, have been unable to express a fearless faith in the face of doctrines that are demonic and encourage the killing of anyone who does not adhere to what they believe.
We need courageous hearts. The position of courageous hearts is a key to victory in the war. It has given you victory and access to a new kingdom. A courageous heart is the key to reclaiming what the enemy has stolen. Jesus removed the cover when He told us that the thief comes only to steal.
The thief comes only to steal, slaughter, and destroy; I have come so that the sheep may have life and have it in abundance. John 10:10
It's very easy to quote this verse, but we must realize that it takes courageous hearts to enter the strong man's house and dispossess him.
No one can enter a strong man's house and plunder his goods, unless he first binds the strong man; then indeed he may plunder his house. Mark 3:27
A valiant heart is boldness. Boldness comes from the Hebrew "Phares." This word is also the same one that describes breaking through, advancing, entering, exiting. Phares must be straightforward. It's for the words to come out as soon as they are crossed. Phares is frankness; however, what we see today is apologetic statements and religious leaders who are afraid to make statements because they don't want their systems to be persecuted. Phares is assurance. Phares is confidence.
This kind of boldness is plain-speaking. It's the grace that compels you to speak boldly and act confidently. The manifesto of courageous hearts. When I am in eternity, some of the people I would like to meet are the men of 2 Samuel 9. Men who alone took part in battles that an entire company would have fled. The manifesto of such men is as follows:
Brave ones refuse to be defeated by life.
When life throws them a lemon, they turn it into lemonade. When life sends them a mess, they turn it into a message. When choices arise, they make the choice they know is consequential for their chances.
Courageous hearts know that kindness requires courage.
Valiant hearts believe in the impossible.
Otherwise, how could one man face eight hundred others? It's a certain kind of bravery that makes a man not enter the battle out of bravado or foolish presumption but with a certain confidence in God who has never lost a battle.
Brave ones see the end result, not the fight to be fought.
To him who overcomes, I will give to eat from the tree of life, which is in the paradise of God. Revelation 2:7
To him who overcomes, I will give some of the hidden manna to eat, and I will give him a white stone, and on the stone a new name written, which no one knows except him who receives it. Revelation 2:17
To him who overcomes and keeps My works until the end, I will give authority over the nations—He will rule them with an iron scepter; he will dash them to pieces like pottery—just as I have received authority from My Father. And I will give him the morning star. Revelation 2:26-28
He who overcomes shall be clothed in white garments, and I will not blot out his name from the Book of Life; but I will confess his name before My Father and before His angels. Revelation 3:5
He who overcomes, I will make him a pillar in the temple of My God, and he shall go out no more. I will write on him the name of My God and the name of the city of My God, the New Jerusalem, which comes down out of heaven from My God. And I will write on him My new name. Revelation 3:12
He who overcomes, I will grant to sit with Me on My throne, as I also overcame and sat down with My Father on His throne. Revelation 3:21
Valiant hearts fight like people who cannot be stopped.
But it's interesting to note that they find beauty in rough and rugged places. That's what motivates them:
The beauty of being crowned after victory,
The beauty of knowing that the battle belongs to the Lord,
The beauty of knowing that vengeance belongs to God,
The beauty of knowing that the fight is not in vain but serves to advance the Kingdom of God.
This text is an extract from the book "Faith without Fear" written by Matthew ASHIMOLOWO.