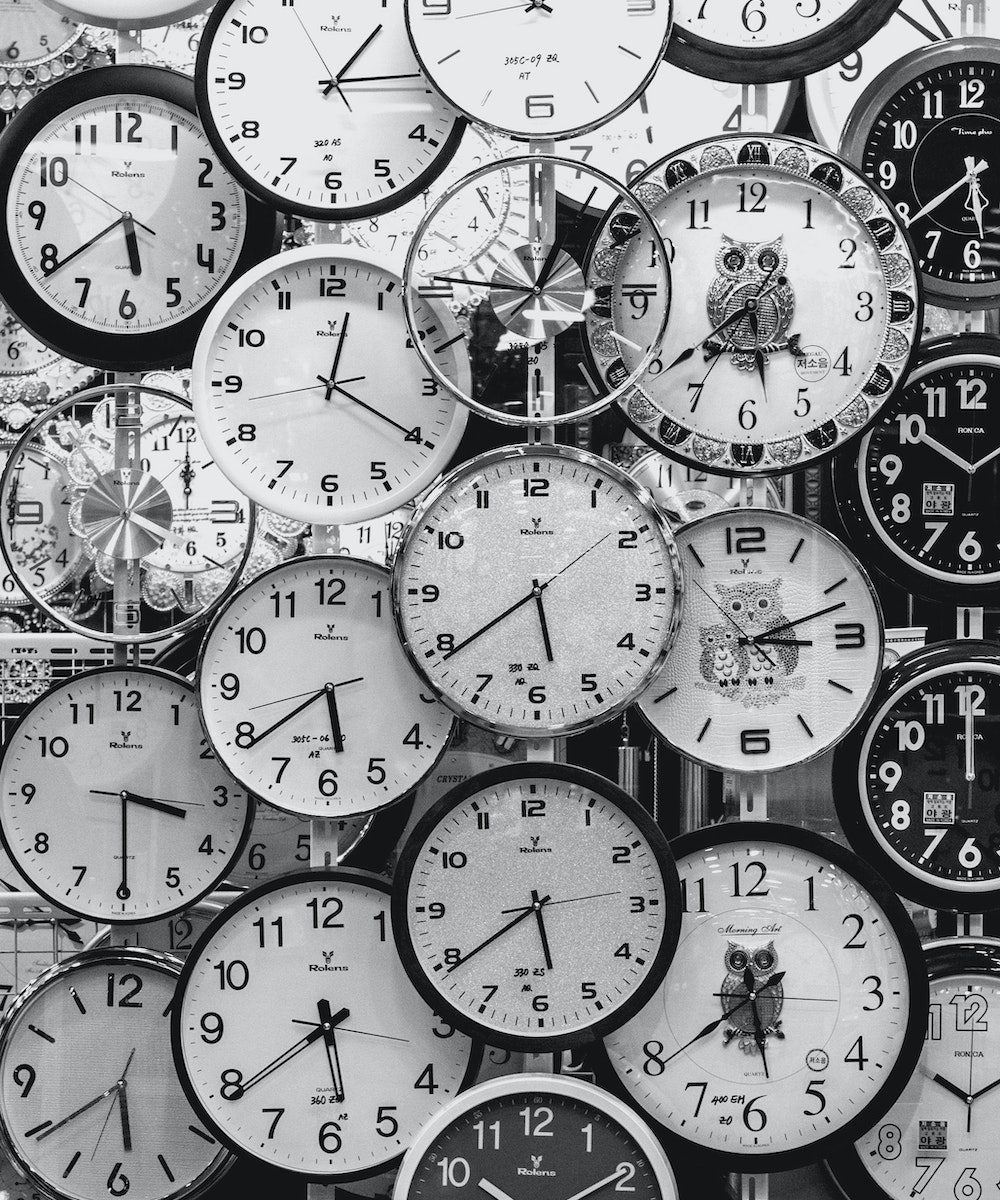 Manage your time, Manage your life.
Place great value on the time God has given you by showing your eagerness to answer questions and your ability to carry out matters related to the progress of your life. Set clearly defined goals and declare a vision for your life. This will be a reflection of your time management. If you have no goals, you have nowhere to go. No goals, no future. Goals provide direction and purpose to your life. These goals should be SMART (Specific, Measurable, Achievable, Relevant, and Time-bound).
It's time to give value to your time so that your life becomes valuable. But how do you know the value of your time? The answer is simple. If you want your life to have more value, you must realistically assess how much you are worth. To calculate your worth, take your annual salary, subtract all taxes and government deductions you pay. Divide the net income by two thousand because you work two thousand hours per year. The result is the current value of your hour.
For example, if you earn a salary of £50,000 in the UK and pay approximately 47% in taxes and national insurance, it might be assumed that an additional 3% could go towards other public contributions, leaving you with £25,000. When you divide this amount by two thousand, you get £12.50 per hour.
In fact, this means that even if you have a high salary of £50,000, your actual value is currently £12.50 per hour. If you don't like this, the best thing to do is to find ways to use your time to add value to your life.
Prioritize the events and questions in your life. This will help you and is an important step to show that your life is not left to chance. Live wisely. Life should not be measured solely by its duration but also by the wisdom you apply. Methuselah lived for 969 years, while Joseph lived only 100. Methuselah's life is summarized in a single verse in the Bible.
We do not see what he accomplished during all that time, while Joseph nourished an empire through his wise action, advising to save only 20% for seven years of famine. Determine the value you assign to things. This will also determine the kind of time you allocate to them. Quality time should only be devoted to quality matters; otherwise, you will waste time and have no impact.
Knowing the value of your time helps you set deadlines. You are never at your best when you are overwhelmed with work. Assign a value to everything in your life in direct proportion to the quantity and quality of time you need to invest. It's this lack of prioritizing priorities that reveals an imbalance and why many people do not succeed.
People spend hours discussing trivial matters on their cell phones and only five minutes reading the Bible or any other quality literature, yet they wonder why their life is not progressing. If they are religious, they then seek shortcuts, hoping that through someone else's prayer, their life will suddenly gain momentum and progress.
Earlier, we talked about valuing your time. This is how prosperity begins. Selling your time for what you know you are worth is very important. It will help you move away from things that are not profitable. It will also help you recognize that you are a person of destiny and that you can be selective to be effective. You can choose what you want to do or who you want to be to maximize your life. Time management requires you to know your fundamental vision of life.
When there is no revelation, the people cast off restraint; happy is he who keeps the law! Proverbs 29:18.
Your vision is a summary of what you want to be and achieve in life. Your goal is your daily, weekly, monthly, and yearly method for achieving your vision. Your goal and vision work together. Goals flow from the vision. Your vision, therefore, determines the quality of the time you dedicate to things. It helps you ask questions like, "How does this contribute to the realization of my life vision?"
You must understand that there is always enough time when you know what is important in your life. Once your vision is clear and you know what is important to you, you can stop time thieves and focus on what needs to continue.
The night is far spent, the day is at hand: let us therefore cast off the works of darkness, and let us put on the armor of light. Let us walk honestly, as in the day; not in rioting and drunkenness, not in chambering and wantonness, not in strife and envying. Romans 13:12-13.
Time management helps you know your priorities and consider their short-term and long-term consequences. Time management helps you let go of things others can do for you and dedicate your time to what only you can do.
As part of your time management, you must do less of unimportant things and more of important things. There are key decisions and steps that will determine whether you reach your goal and destiny in life. That is where you pay your attention.
Until I come, devote yourself to the public reading of Scripture, to exhortation, to teaching. 1 Timothy 4:13.
In fact, we say: dedicate your time to what will allow you to reach and maximize your life. Create a firewall that reduces the erosion power of distractions like newspapers and other such activities. In time management, you may sometimes feel guilty for not dedicating enough time to your family, if you have one. It is important to recognize the principle of quantity and quality.
It's important that you dedicate quality time at home and quantity time at work. Many people have quit or gone part-time at work because they want to spend more time at home. After adjusting their time, they realized they were still unhappy because they had so much time at home and didn't know what to do with it. The balance between home and work should never become blurred. What you need at home is quality time, and what you need at work is quantity of time. Two hours of focused time with your spouse and children are better than eight hours of frustration. Learn to focus on things in the present. This will help you achieve what is in the distant future. An important step in managing your time and life is to increase your skills in the key areas of your life where you expect results.
If your current level of knowledge in this area is very limited, you must do everything you can to develop your skills in this area. Your current level of knowledge and skills is your current maximum. If you don't increase your knowledge, you won't be able to go beyond your current level. To elevate yourself to another level, you must do things differently. Your primary goal in time management should be to live more of life.
Redeeming the time, because the days are evil. Ephesians 5:16.
The beauty of time and life management is that you must learn to plan tomorrow today, next week this week, next month this month, next year this year. In the age of phone technology, one of the missing elements in time and life management is the importance of solitude. Solitude and serenity are necessary for life planning and time management.
You don't have to answer every phone call or keep your phone on all the time. This cell phone or landline is there to serve you, not the other way around. If you need to use it, pick up quickly and put it down as fast as you picked it up. Furthermore, if you have to manage your time and life, you must develop new habits. One of them is the ability to say no without feeling guilty; this will save you a thousand troubles. This ability will cut you off from things that are not your highest priority and help you in the use of your time. Some things should not even get your attention at all; they should be outsourced.
Take, for example, the CEO of an organization with an annual income exceeding five million pounds. This means that his working hours are valued at about £3,500. So, if his working hour is valued at £3,500, he cannot afford to spend an hour or two mowing the lawn around his house. It would be wise for him to find someone who would gladly do it for £20 per hour.
To increase your time management efficiency, choose people you believe have set an example in time management. Study their lives, see how they prioritize, and if you have the opportunity to approach them and ask questions, do it. Paul challenged his disciples to imitate him.
Be imitators of me, as I am of Christ. 1 Corinthians 11:1.
And the things that you have heard from me among many witnesses, commit these to faithful men who will be able to teach others also. 2 Timothy 2:2.
Rearrange your life. This will be important for time management. Rearranging means looking for a better, faster, and more efficient way to get better results with the little time you have. Fight procrastination and the tendency to do things at the last minute. Last-minute actions cost more in time, money, and errors. If an event, a business, or a project requires extra time to succeed, start earlier, work harder, and stay longer. This way, you will have no reason to make excuses, blame others, or the devil for the obstacles you encounter. You can anticipate challenges and deal with them before they manifest. Elevate your time management by learning to project yourself into the future, possibly up to five years, and come back to today."
This text is an extract from the book "BE THE BEST" written by Matthew ASHIMOLOWO.