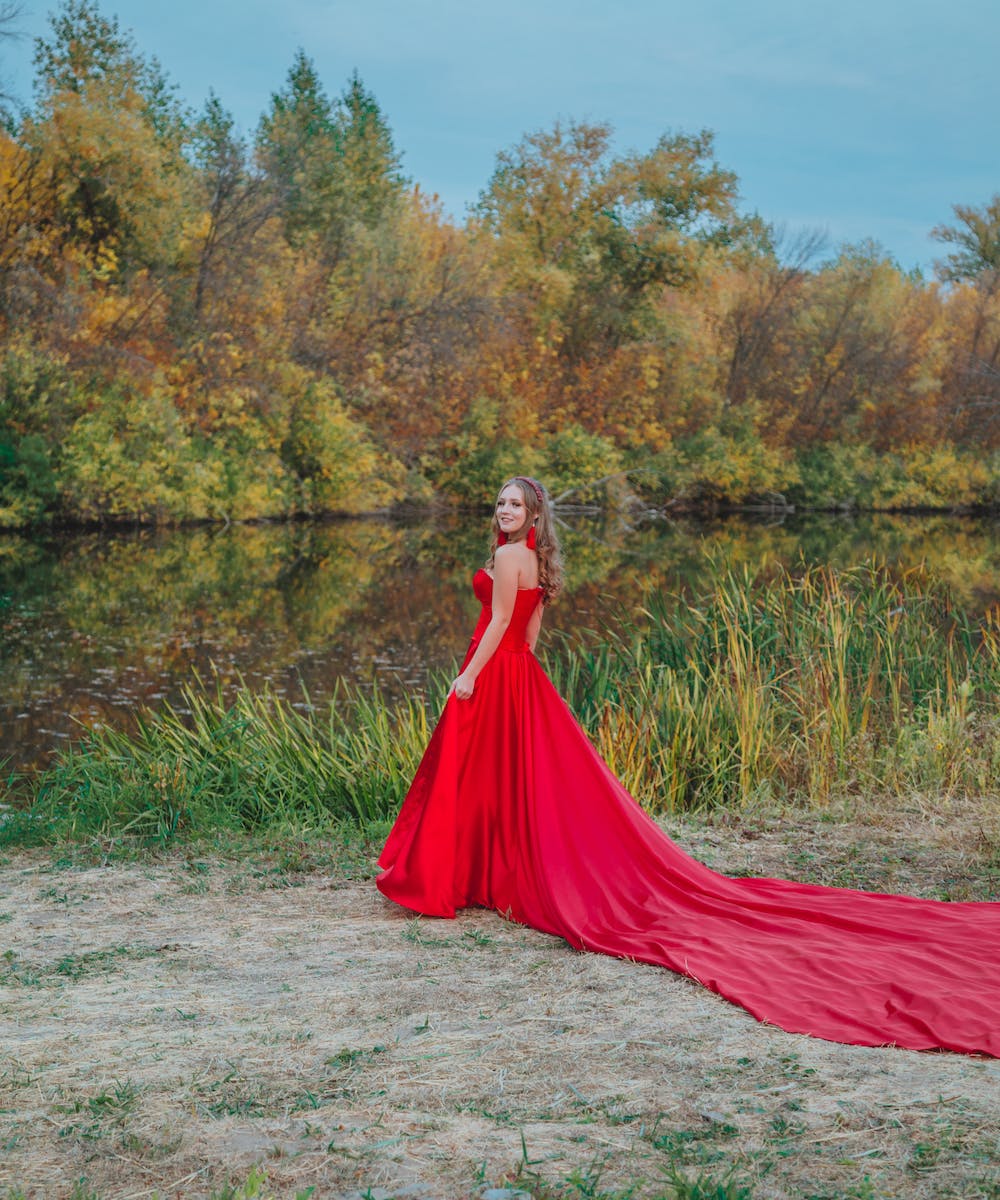 The Happy Sister and the Selfish Sister
The Enjoyer
It is true that all of God's creatures are wonderful. We must admit that there are individuals whom God has particularly endowed with extraordinary beauty. The Enjoyer sister belongs to this category of people. Enjoyer is exceptionally beautiful in stature and figure. She is not a seductress, but every time she passes by, most men and even women turn to look at her, thinking, 'Such beauty is a rare phenomenon; we must not miss it when it occurs.'
Blessed with this beauty, Enjoyer is quite successful among individuals of the opposite sex. Several suitors have approached Enjoyer, and she has gone on many dates without ever clearly favoring one of them. Enjoyer would like to continue enjoying life. However, she knows that once she says 'yes' to a young man, she will no longer be free to enjoy her single life. Until then, she continues to play with the hearts of her admirers.
Advice from the Virtuous Woman to Enjoyer
Proverbs 31:30a says, 'Charm is deceitful, and beauty is vain.'
Yes, beauty does not last forever. Many sisters have played the way Enjoyer does and realized that there comes a time when no man wishes to marry them. As Ecclesiastes notes, there is a season for everything under the sun – a time to weep and a time to laugh, a time to sow and a time to reap. Once a season has passed, it is very difficult to recapture it. The same goes for marriage. When a woman's season for marriage has passed, it becomes more challenging for her to find a husband. According to common belief, this season typically falls between the ages of 20 and 30. I believe that every woman has her season as defined by God. To not miss it, she must remain attuned to the voice of the Holy Spirit. It would be a shame to be in one's season and waste it by acting frivolously.
Let us pray together:
Lord, I thank you for making me a wonderful creature. Grant me the grace to remain focused and not waste the season of marriage with unnecessary indulgence. Give me the sensitivity to listen and obey the Holy Spirit, so I may have the discernment not to miss this season and marry according to Your will, to the man You have prepared for me. In Jesus' name, Amen!
The Selfish Sister
Selfish is a Christian, and what she loves more than anything else is herself. In every situation, she always looks out for her own interests. Selfish longs for marriage because she believes her future husband will take care of her and meet her daily needs.
Advice from the Apostle Paul to Selfish
The truth is that many singles aspiring to get married have the desire to do so for themselves. They do not see the value of the other person in this union, let alone the value to God. Marriage is supposed to fill the deficits they have in the spiritual, emotional, and financial aspects. Singles like Selfish do not make much effort to work on their weaknesses or shortcomings as singles because, once married, they believe their spouse will fill those gaps for them.
At the time of my new birth, for several weeks, I prayed, 'Lord, give me a husband more spiritual than me, so when I am spiritually weak, he can support me.' I prayed like this every morning with persistence for several weeks, until the day when the Holy Spirit said to me, 'And what about him? Who will support him when he is weak?' I didn't know how to respond; I was left speechless and realized the selfish nature of my prayer.
Fortunately, God did not grant my request at that time because I had the mentality of a leech, always wanting to receive. I saw my interests more than God's and even less those of my future husband.
People who want to get married for selfish reasons do not understand God's purpose for marriage. In Genesis 2:18, God says, 'It is not good for the man to be alone; I will make him a helper suitable for him.' Through marriage, God intends to bring together two mature individuals who complement each other and will fulfill a common mission given by Him. With the man as the head of the household, the captain of the couple, God gives him the vision, and his wife is the one under his mission to help him fulfill the vision that God has given them together. This is why it is written that a wife should be submissive to her husband. Selfish has not understood that marriage is not meant for receiving but for giving to the other.
Selfish must work on her motivations for marriage, as well as her character, and become a giver, a generous person who thinks of others' interests before her own, as suggested by the Apostle Paul in 1 Corinthians 10:24, 'Let no one seek his own good, but the good of his neighbor.' Furthermore, one of the characteristics of love or charity is not seeking one's own interests, as mentioned in 1 Corinthians 13:5, 'it does not seek its own.'
In the end, a successful marriage is one where the husband and wife disappear, die to their own desires and will, make concessions for the well-being of the other. This is a daily self-improvement task.
Let us pray together:
Holy Spirit, work in me and make me capable of loving sincerely, seeking God's and others' interests before my own. I reject all forms of selfishness and choose to be a generous woman who cares about others. In Jesus' name, Amen!
This text is an excerpt from the book "God where is my Boaz?" written by Francine CHEUMBOU.