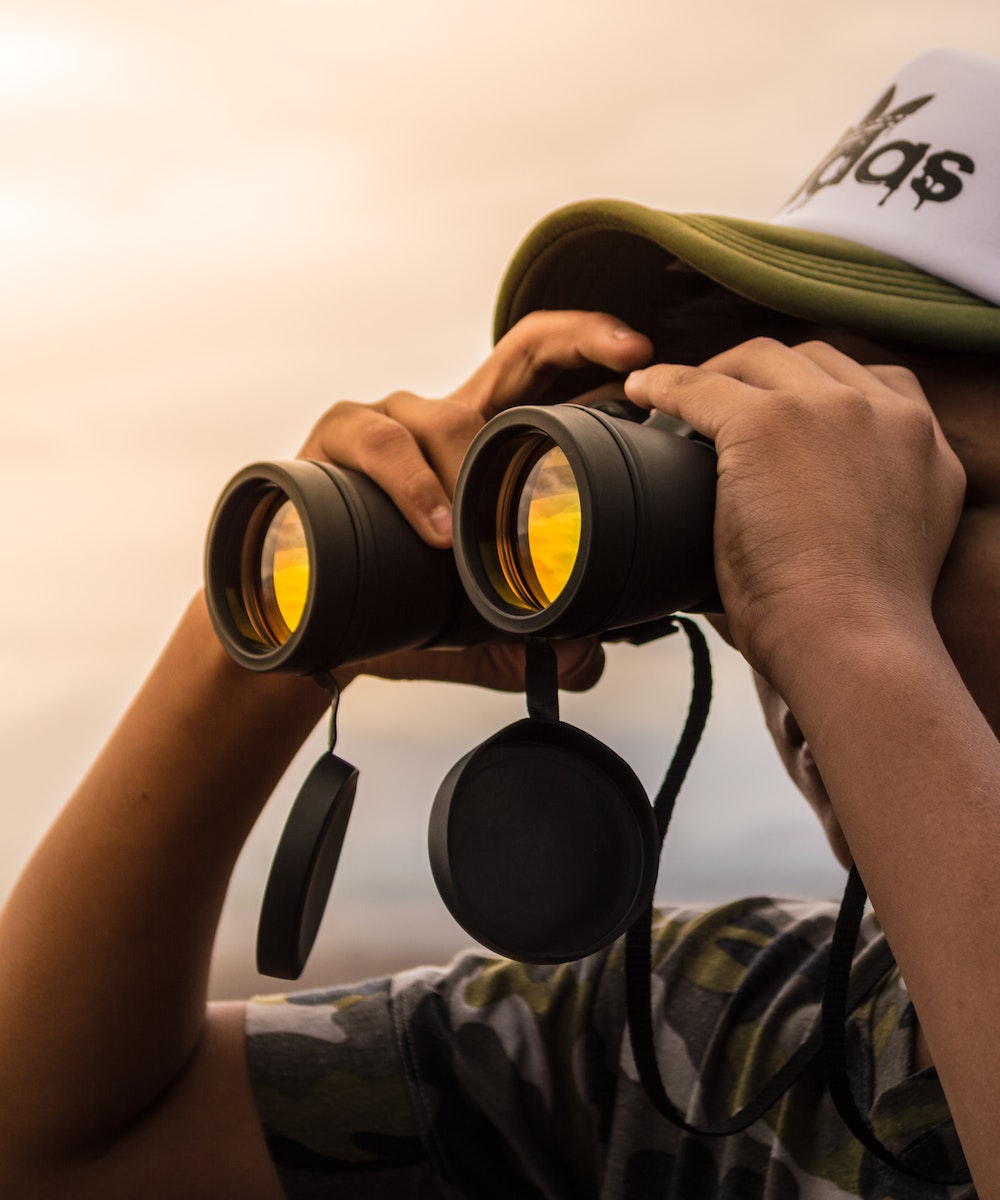 The Prophet: the Seer
The Scriptures also emphasize that if the children of Israel witnessed the acts of God, it was to Moses that God revealed His ways.
He manifested His ways to Moses, His works to the children of Israel. Psalms 103:7
A seer is a person who doesn't just see spiritual realities, the realm of angels or demons. They don't merely have visions and dreams; a seer also sees many times with their physical eyes wide open. Seers were prevalent in the time of the Bible kings. They were consulted whenever insight, wisdom, counsel, a breakthrough in a matter, or the resolution of an enigma was needed. Their spiritual guidance was sought even in overcoming nations. We might wonder why this office is necessary. It is necessary because the Scriptures say it is the glory of God to conceal things and the glory of kings to discover them.
The glory of God is to hide things; the glory of kings is to search them out. Proverbs 25:2
We know that we must operate in this dimension and gift because the Scriptures clearly indicate that what we see with our natural eyes is ordinary and temporary. For we look not to the things that are seen but to the things that are unseen; for the things that are seen are transient, but the things that are unseen are eternal. 2 Corinthians 4:18
We need the function of a seer because many have eyes to look but not all have eyes to see, especially to see beyond the natural. We need the function, the gift of a seer because all truths run parallel. What we see in the natural world is a mirrored image of the spiritual world.
Have you ever been in a neighborhood and you can sense a particular type of spirit or attitude prevailing there? What you feel, see, and hear in nature is a possible image of the realm of spirits, of the dominating spirit in that area. Often, a seer is asked to look into a city and see beyond the bright lights and witness the demonic realm.
We need seers because secret things belong to God. He wants to make them known, but they are only revealed to those who are His children if they learn to live beyond the life of this generation. The secret things belong to the Lord our God, but the things revealed belong to us and to our children forever, that we may follow all the words of this law. Deuteronomy 29:29
Seers are a necessity. If we look around us, we see that the things we call precious, like diamonds, gold, platinum, uranium, etc., are not found in the open in the natural and physical world. They are hidden, and it's the responsibility of man to seek them. Adam was given the ability to see. That's why when God brought the animals to him, the Bible says the Lord brought them to Adam to see what he would call them.
So out of the ground, the Lord God formed every beast of the field and every bird of the air and brought them to the man to see what he would call them. Genesis 2:19
In this verse, "see" suggests more than physical sight. "Ra'ah" suggests seeing deeper. Adam had the ability to see the invisible God, but he lost that ability and others in the garden. Adam had the ability to see the invisible God. Seers are people who will see visions, dreams, and things not naturally perceived in the last days.
And it shall come to pass in the last days, says God, that I will pour out My Spirit on all flesh; Your sons and your daughters shall prophesy, Your young men shall see visions, Your old men shall dream dreams. And on My menservants and on My maidservants, I will pour out My Spirit in those days; and they shall prophesy. Acts 2:17-18
In these last days, young men and women, and even the elderly, will experience a supernatural ability to see beyond the ordinary. Seers have the ability to be bi-located – standing before you in the present and yet seeing something happening elsewhere, in another place.
Speaking to Nicodemus, Jesus told him that some things are only revealed to the Son of God who is in heaven. Who is this Son of God? 'No one has ascended to heaven but He who came down from heaven, that is, the Son of Man who is in heaven. John 3:13
This refers to Jesus. He refers to the Son of God in heaven while standing before Nicodemus. Bi-locally, He was there on earth before Nicodemus and also present in heaven. We also share this bi-locational opportunity. We are told that we are seated with Him in heavenly places. We are also told that even as we are here on earth now, we are dead, and our life is hidden with Christ in God.
If then you were raised with Christ, seek those things which are above, where Christ is, sitting at the right hand of God. Set your mind on things above, not on things on the earth. For you died, and your life is hidden with Christ in God. When Christ, who is our life, appears, then you also will appear with Him in glory. Colossians 3:1-4
The beauty of the seer's gift is that they demonstrate the ability of heavenly realities here on earth. They bridge heaven and earth so that while in the earthly realm, they see beyond the natural.
To develop the lifestyle of a seer, we must know how to unlock these secrets. The truth is there for us to notice: God has never ceased to give people the ability to be seers. There are so many Scriptures that affirm this is a gift that should be among us.
Unfortunately, when we react to a gift from God and resist it, it does not manifest, and because it does not manifest, we turn around and think it's outdated or even demonic when we see it elsewhere. To unlock the secrets of vision or walking as a seer, we must first learn to exercise our senses to discern good and evil.
For a long time, some preachers have downplayed the five human senses as if the only sense we need is the sixth sense, the supernatural sense. But the sixth sense works in conjunction with the other senses. That's why the Bible also connects these other senses to the Scriptures…
This text is an extract from the book "See Hear Say" written by Matthew Ashimolowo.