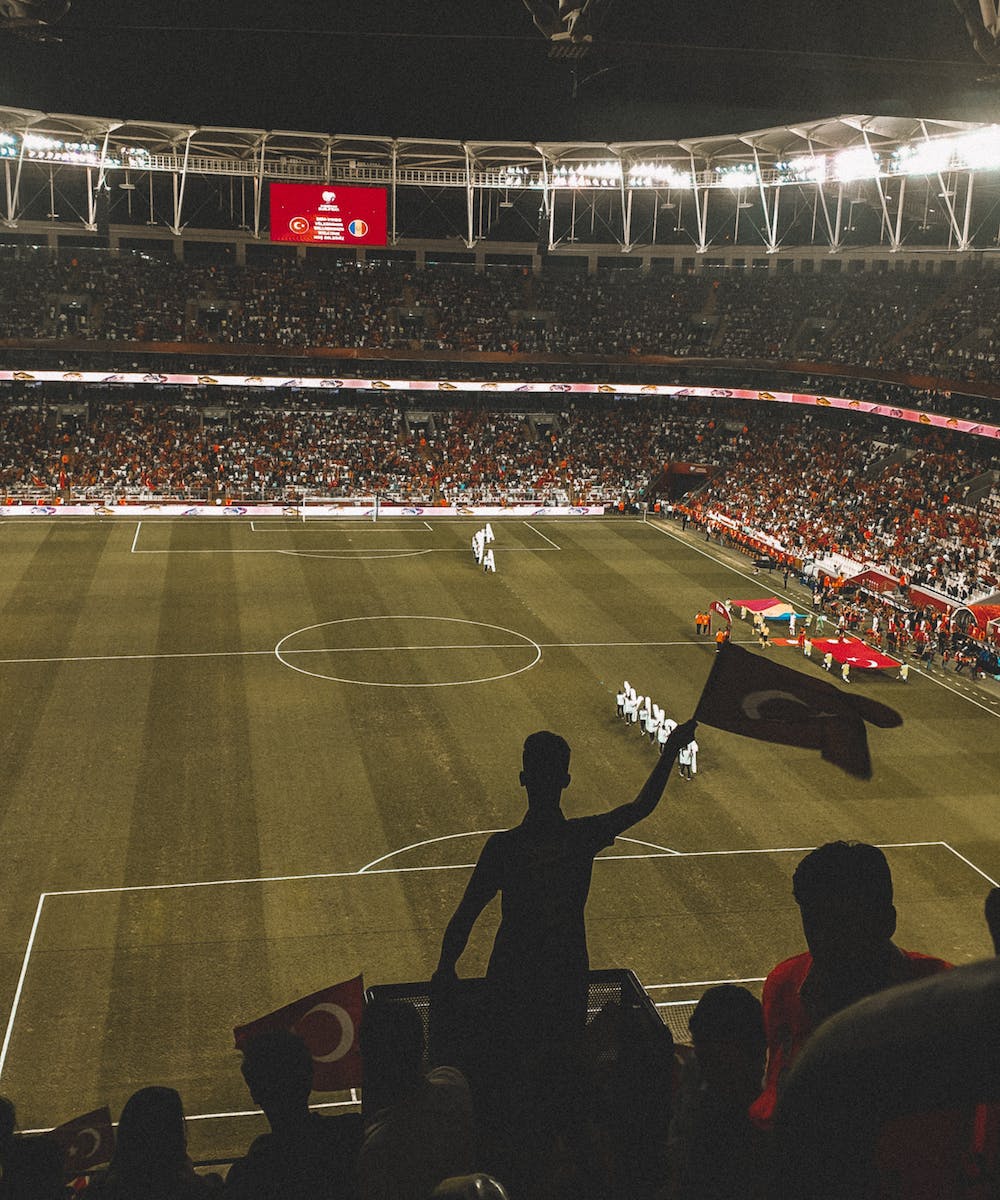 Character
,
Consecration
,
Couple and family
,
Divine Joy
,
Divine protection
,
Entrepreneurship
,
Faith
,
God Will
,
Holy Spirit
,
integrity
,
Leadership
,
Life in god
,
Live in God
,
Live in Joy
,
Ministerial Anointing
,
Personal discipline
,
Powerful
,
Productivity
,
Spiritual Authority
,
Spiritual Awakening
,
Spiritual Fight
,
The surnatural
,
Transformation
,
Work
The Twelfth Man in the Significance of Divine Joy.
Pleasant words are a honeyed ray, gentle to the soul and beneficial to the body. Proverbs 16:24
"Can 2021: the twelfth player, the secret weapon of the Super Eagles," headlined the EcoMatin newspaper during the 2021 Africa Cup of Nations in Cameroon.
They are often called the twelfth man or the twelfth player. Football teams composed of eleven field players invest heavily in supporters, known as 'the twelfth player.' Aware that words of encouragement and motivation have a galvanizing effect on players, it is often said that the home team has a psychological advantage due to its larger number of supporters.
Wouldn't you cook better if someone came to encourage you, praising the deliciousness of your dishes? We all perform better when we hear compliments and motivation. Certainly, a team already with the intention to win, but when they hear the encouragement of the twelfth man, they play better. Uplifting, encouraging, and motivating words are powerful for the soul and have a positive effect on courage and performance.
Recently, I was watching a video of a man preparing to dive into a pool located more than thirty meters below him. The crowd was watching him, and at a certain point, he began to clap his own hands, asking the crowd to encourage him by clapping and cheering. Then, he leaped into the void and successfully completed his dive. This man was determined to dive from that height, but he needed the twelfth man to give him more courage and strength.
Yes, words of encouragement are very powerful. Yes, in the face of life's challenges, you need to hear uplifting, encouraging, and motivating words to reach your goals. Unfortunately, we often don't find people to boost our spirits.
I wondered where David found the courage to face Goliath when his brothers, the crowd, and even the king discouraged him. Where did he find this strength?
The extraordinary God resides in you through the Holy Spirit. To experience the supernatural and extraordinary of God, you must do some things that are not ordinary. You cannot live God's supernatural if you always do natural and ordinary things. But doing something out of the ordinary will elicit discouragement from ordinary people. The origin of the courage that characterized David and those who perform exploits for God is not natural. This encouragement, this inner motivation, comes from the Holy Spirit through Divine Joy.
Yes, a joyful heart makes the face serene. You need joy to defeat the Goliaths that close the door to your promises. You need Divine Joy because you won't always find supporters. The Holy Spirit is that twelfth man in you. He is your supporter; He is the twelfth apostle in you who must replace the spirit of discouragement and desertion of Judas Iscariot.
Divine Joy is that inner voice that gives you serenity, calm, strength, and courage in the face of challenges.
Yes, a joyful heart will give you divine serenity. When Divine Joy animates you, you are serene in the face of the challenges God calls you to face. Yes, you need Divine Joy to motivate your soul, to give you courage, strength, and serenity in the face of the challenges of your destiny.
All heroes of faith were animated by Divine Joy. Aspire to Divine Joy and manifest it fully.
---
Food for thought: Proverbs 15:13
---
Prayer: Proclaim Psalm 34
---
I read my Bible in 1 year: Genesis 43:1-34; Job 9:1-35; Mark 13:1-37
This text is an excerpt from the book " The Mystery of Divine JOY – In his image to dominate, Devotions 2, April 2023 " written by Mohammed SANOGO .