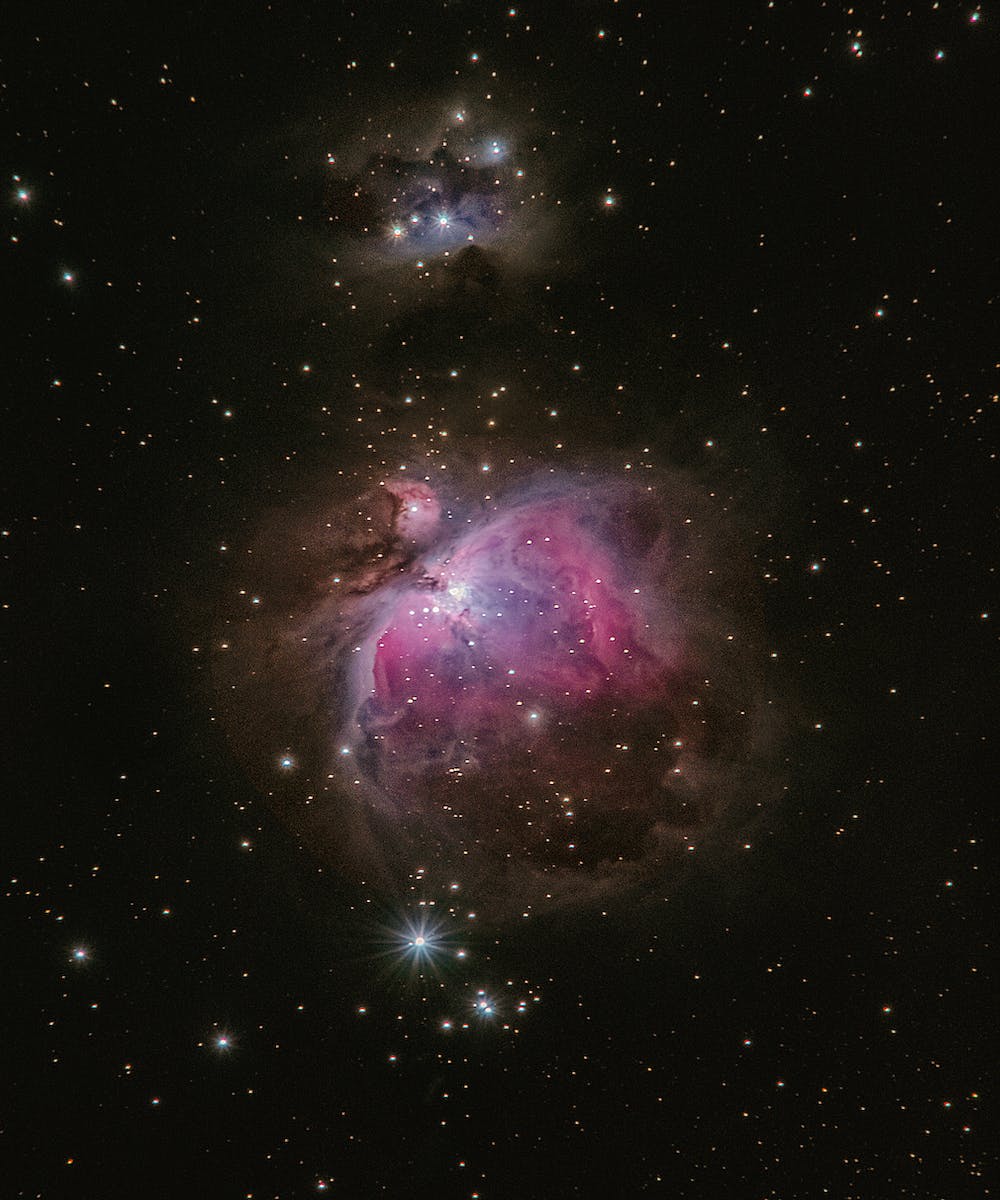 Three Paths to Victory: How to Shine Amidst Life's Clouds and Enemies
The ways in which a star can emerge from the clouds or conquer its enemies.
Shining is about overcoming the clouds. To that end, God has provided us with many paths through which we can emerge victorious in every battle of our lives. Paul tells us in 1 Corinthians 10:13 (NIV):
"No temptation has overtaken you except what is common to mankind. And God is faithful; he will not let you be tempted beyond what you can bear. But when you are tempted, he will also provide a way out so that you can endure it."
God will not allow a battle to reach you without providing you with a means of escape. So, allow me to mention three paths through which one can conquer, which the Lord has placed on my heart to share with you.
1. The Path of Submission to God
James 4:7 (NIV): "Submit yourselves, then, to God. Resist the devil, and he will flee from you."
In this verse, God gives us the greatest secret to spiritual victory. Obedience to the Lord grants you superiority over the devil. You cannot fail when you obey the Lord. Do not resist Jesus; accept everything He tells you. The strength of a child of God lies in their submission.
This is what fortified Daniel and other heroes of the Bible. They were so devoted to the Lord that they could never disobey. Do you want to conquer? Obey God only, be on His side. Walk in His ways and be upright. The angel of the Lord encamps around all those who fear Him to deliver them from danger.
For the eyes of the Lord range throughout the earth to strengthen those whose hearts are fully committed to him. You have done a foolish thing, and from now on you will be at war. (2 Chronicles 16:9, NIV)
When your heart is with God, the devil cannot harm you. A person submitted to the Lord is dangerous to the devil. It is when you submit to God that you can find the strength to overcome all the clouds that rise before you.
2. The Path of Prayer and Supplication
Ephesians 6:18 (NIV): "And pray in the Spirit on all occasions with all kinds of prayers and requests. With this in mind, be alert and always keep on praying for all the Lord's people."
Prayer is a powerful secret weapon. It never fails when you use it. When you feel oppressed, do not worry. Pray. Pray until you see a change. And when the change comes, continue to plead with God. Someone once said:
"A man who can stay on his knees for a long time can stand against all kinds of storms."
The battle is inevitable. Whether you like it or not, you will be fought. So pray to resist and conquer. A man of God once told me:
"Daniel, you will never be able to avoid the battles in your life. When you excel in your work, people will hate you and seek your destruction. But you, learn to implore God."
It would be wrong to worry about every battle that rises against you. The right method to use is prayer. Speak to God, weep before Him, humble your soul until He grants you grace and gives you victory. Remember, prayer is not a weakness but a source of strength. It is through prayer that we will overcome temptations (Matthew 26:41).
3. The Path of the War of Words
Why am I talking about the war of words? Because spiritual battle cannot be separated from our language. Our enemies who wish us harm sometimes curse us. They speak destructive words against us. Thus, we must also respond with our words so that where they curse us, we bless.
In Revelation, we are presented with another excellent path to spiritual victory, which is the declaration. It is written:
"They triumphed over him by the blood of the Lamb and by the word of their testimony." (Revelation 12:11, NIV)
God created us with a good plan, but the devil has a plan of destruction against us. This means he is the opposite of God. Thus, engaging in the war of words involves believing in what our Lord has spoken about us and declaring it over our lives, while rejecting everything Satan declares against us.
For it is with your heart that you believe and are justified, and it is with your mouth that you profess your faith and are saved (Romans 10:10, NIV).
If you encounter someone who wishes to curse you, declare that in Christ, you have received all kinds of blessings. This is how you can shine.
It is by using these three paths I have discussed here that God will deliver you from the battles that prevent you from shining and seek to extinguish your light. If you want to shine, do not waste your time worrying.
Jeremiah 33:3 (NIV): "Call to me and I will answer you and tell you great and unsearchable things you do not know."
Apart from these three paths I have listed, if you are in a battle and you call upon God, as He said, He may reveal another way for you to conquer. He is multi-system. He is not limited by anything. And for every problem, there is a method of solution. So, learn to rely on Him, pray every time, read the Bible, and be sensitive to the Holy Spirit. And He will help you.
When you learn to collaborate with the Lord, you will begin to emit a strong light. You will shine, and nothing will be able to stop you. All the enemies we have listed above will not be able to overcome you because it is written:
"They will fight against you but will not overcome you, for I am with you and will rescue you," declares the Lord (Jeremiah 1:19, NIV).
You are a star.
This text is an excerpt from the book "Starfight" written by Daniel KABUDI.