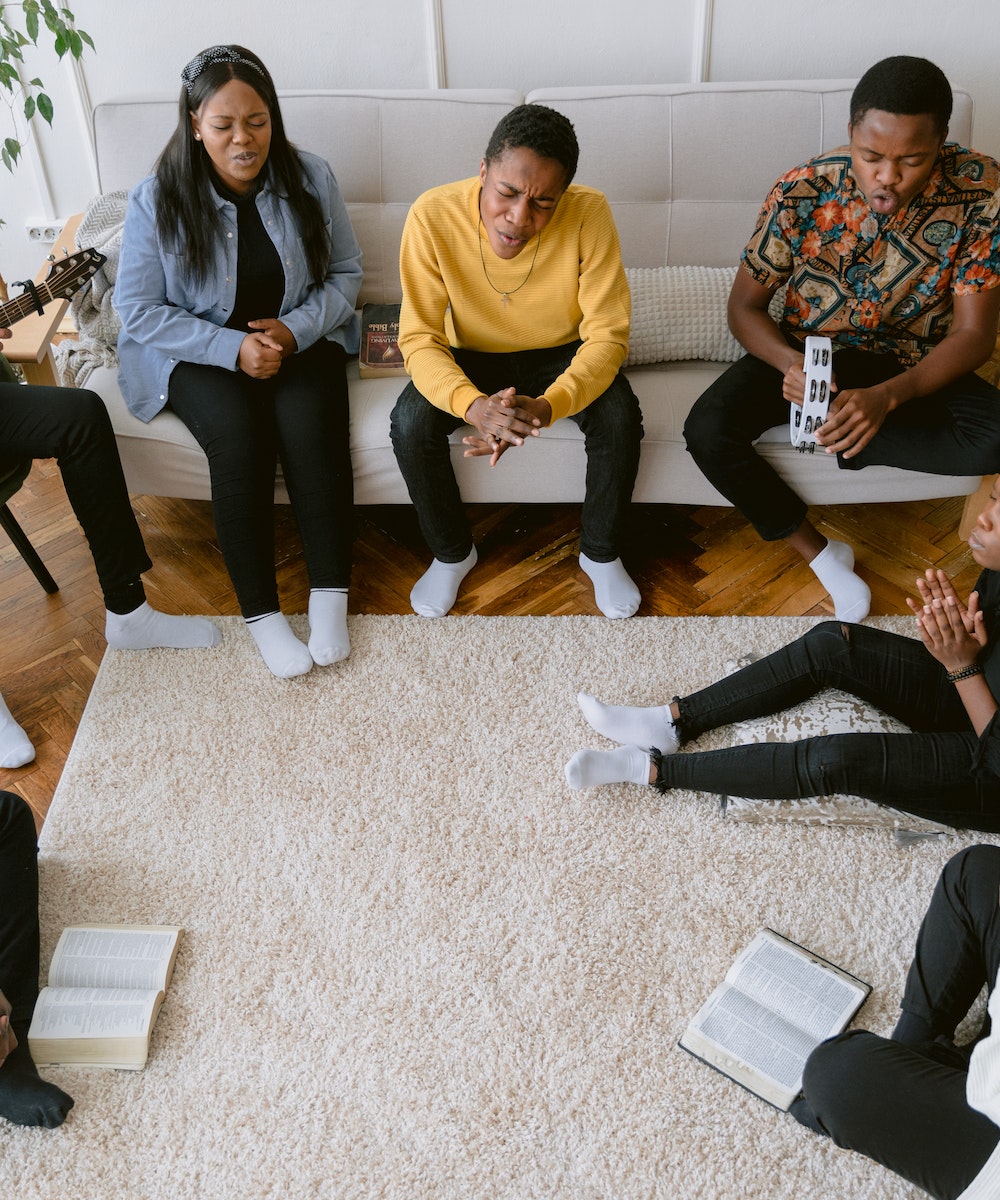 Zeal and sacrificial giving for God.
The Zeal for God
Zeal is necessary to experience divine visitation. It's the zeal for God and His house that drives us to take extraordinary measures.
His disciples remembered, 'Zeal for your house will consume me. John 2:17
Zeal will produce a commitment on our part, and when we commit to God, He commits to us. Zealous people bring God into their situations. Commitment to the affairs of the Kingdom of God releases the Kingdom of God for you. God cannot see commitment and remain indifferent. When you are committed to His Kingdom, you receive blessings. God Himself will meet you when you need Him. Those who honor Him with zeal receive His zealous response.
The enemies of the Lord will tremble; from heaven, He will unleash His thunder; the Lord will judge the ends of the earth. He will empower His king and increase the strength of His anointed. 1 Samuel 2:10
Zeal is not about being religious; it's about dedicating oneself to God's cause. It's about committing and doing everything to fulfill God's will. You can't serve God with your presence, personality, and being forced to be devoid of His presence. Every example of God visiting His people in the Bible goes back to a generation of zealous and committed individuals.
There are many men and women in Scriptures who embody courage, exceptional achievements, and zeal, from Abraham to Isaac, Jacob to Job, Daniel, and what shall we say of Deborah, the three Hebrew men, or Paul and Silas? They all found themselves in the most challenging and arduous situations yet remained zealous for God and experienced His visitation.
Your miracle is certain only when you have served God with total zeal. When you honor Him in this way, it gives you the confidence you need to challenge Him to act on your behalf. This truth must have been on Hezekiah's mind when God sent His prophet Isaiah to tell him he would die. The king began to speak to God about his personal involvement in promoting the kingdom.
At that time, Hezekiah was critically ill. The prophet Isaiah, son of Amoz, went to him and said, 'This is what the Lord says: Put your house in order because you are going to die; you will not recover.' Hezekiah turned his face to the wall and prayed to the Lord, 'Remember, Lord, how I have walked before you faithfully and with wholehearted devotion and have done what is good in your eyes.' And Hezekiah wept bitterly. Before Isaiah had left the middle court, the word of the Lord came to him: 'Go back and tell Hezekiah, the ruler of my people, 'This is what the Lord, the God of your father David, says: I have heard your prayer and seen your tears; I will heal you. On the third day from now, you will go up to the temple of the Lord. 2 Kings 20:1-5
As a result, God reversed the death sentence and extended Hezekiah's life by fifteen years. God seeks your zeal to bring you your blessing. Divine visitation awaits your total commitment.
The Gift in Sacrifice
Sacrifice is the painful offering of what we cherish. When sacrifice is felt, what is profitable results. The painful yield is, therefore, beneficial. God is touched by the chosen who are sacrificed. He Himself is a sacrificial God. We know this because He gave His only Son. It was a deliberate action that brought infinite blessings.
For God so loved the world that he gave his one and only Son so that whoever believes in him shall not perish but have eternal life. John 3:16
Thus, nothing has touched the heart of God like sacrifice because He is the embodiment of sacrifice Himself. It was through his sacrifice that Abraham became known to God. God's response to Abraham wasn't because he was beautiful, but rather because he was obedient and committed to that sacrifice. On Mount Moriah, he placed his only son on the stone altar, ready to cut him into pieces with a sharp knife if it pleased the God he served. This brought about a heavenly visitation.
And he said, 'I swear by myself, declares the Lord, that because you have done this and have not withheld your son, your only son, I will surely bless you and make your descendants as numerous as the stars in the sky and as the sand on the seashore. Your descendants will take possession of the cities of their enemies. Genesis 22:16-17
It was by faith that Abraham offered Isaac when he was tested, the one and only son who had received the promises. Abraham reasoned that God could even raise the dead, and so in a manner of speaking, he did receive Isaac back from death. Hebrews 11:17-19
The quality and composition of Abel's sacrifice is what set God's choice between Abel and Cain. Abel was chosen because he offered a proper sacrifice in the right way. It cost him something to touch a loving God.
We only want to go where we are expected, celebrated, appreciated, and accepted. Sacrifice revealed love. It revealed commitment. God's visitation and attention are readily accessible through sacrifice. David said, 'I will not sacrifice to the Lord my God burnt offerings that cost me nothing.' So David bought the threshing floor and the oxen for fifty shekels of silver. 2 Samuel 24:24
Those who shrewdly kept what they had remained shrewd while thinking themselves smarter than everyone else.
This text is from the book "Provoking God's Visitation" written by Matthew Ashimolowo.