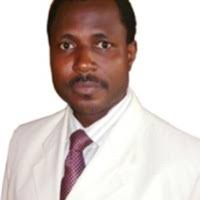 Moses Oludele Idowu is a researcher and writer, an authority on African Church History and Revival Movements. A prolific writer and scholar he has authored more than 25 books publications, several papers in learned journals and numerous articles on Social Media, newpapaers and magazines. He is widely read from far and near. Most of his papers on academia.edu have been read by various scholars from virtually every continent and nation earth. He has spoken in several august gatherings, academic circles, public forums etc., and has given 3 Keynote addresses to academic and scholarly circles.
Idowu combines a through knowledge of History, Theology, Logic and Literatur and deploys these perspectives to his writings to make interesting presentations to his readers. His works have been acclaimed by notable professors, scholars, clergymen both in Africa and in the Diaspora, both white and black. In the words of professor Mathew Ojo, "Moses Oludele Idowu has  taken the research into the Aladura movements to a new level by using biographies to understand religious change in Yorubaland between the 1920's and 1960's."
His breakthrough studies and publications on Daniel Orekoya and Emmanuel Omotunde, two great prophets whose live have never been studied by any scholar, were the first of its kind a major contribution to the world of scholarship. His more than 7 publications on Joseph Babolola captures every aspect of the great apostle including his works and, taken together, -in the words of Professor Chris Oshun- "provides the most adequateand comprehensive scholarly understanding of the life and times of the great prophet". So far as we know and as available records show, Moses Idowu has taking concrete steps to document the lives and works of African Generals of God, especially the class of prophets who emerged in the continent between the end of the 19th century and the first half of the 20th century whose ministry constitued the core, the springboard and the foundation of moderm Pentecostal churches.
He is the President of Apostolic Christianity Network and Divine Artillery Publications. An apostle to the  body of Christ the carries apostolic messages to whole church and challenges the contemporary Church through his writings and platforms to rise up and reclaim the legacies of power and glory that were once the lots of her fathers. He is married with children…
AFRICAN CHURCH HISTORY Series Vol 2

The Spread of the Great Revival of 1930 and the Birth of Apostolic Christianity in Nigeria.

"Acts of Power: Unleashing the Great Revival"

Discover the captivating story of how the Great Revival, a powerful movement, swept across the land, transforming Nigeria forever. In the pages of "Acts of Power: Unleashing the Great Revival," journey back in time to witness the extraordinary acts of a group of rugged Christians and Apostolic messengers who fearlessly demonstrated the true power of the Name of Jesus. Their awe-inspiring acts of faith included storming forbidden forests, dismantling idol temples, and turning entire heathen communities into vibrant Christian ones overnight.

Immerse yourself in a pivotal moment in history as Apostolic Christianity made its unforgettable debut on the religious landscape of Nigeria. "Acts of Power" unveils the definitive origin of Pentecostalism in Nigeria, shining a light on the rise of persecution against the Revival Movement. With meticulous research and the use of archival documents and other reliable sources, the author presents a wealth of scholarship and painstakingly establishes this remarkable epoch in Nigeria's religious history.

Within the pages of this enlightening book, you will delve into various enthralling chapters, each revealing a vital aspect of the Great Revival:

The Birth of Apostolic Christianity: Explore the genesis of this transformative movement that spread like wildfire, igniting the hearts of believers across Nigeria.
The Partnership of White Missionaries: Witness the collaboration between white missionaries and indigenous Christians, as they joined forces to bring forth a powerful spiritual awakening.
The Early Apostolic Church: Gain insights into the early days of the Apostolic Church, its challenges, triumphs, and the unwavering commitment of its followers.
The Great Revival: Experience the extraordinary events that unfolded during this historic period, as the power of the Holy Spirit descended upon Nigeria with unmatched intensity.
The Final Separation: Uncover the story of the divergence between The Apostolic Church and Christ Apostolic Church, which paved the way for the growth and diversity of Christianity in Nigeria.

"Acts of Power: Unleashing the Great Revival" offers a compelling narrative enriched with captivating details and a scholarly approach. With the aid of archival documents and extensive research, the author unveils the secrets of this momentous period, shedding light on a remarkable chapter in Nigeria's religious history.

Prepare to be inspired, enlightened, and transformed as you embark on this unforgettable journey through the Acts of Power. Order your copy today and immerse yourself in the power of faith, perseverance, and the incredible acts that forever changed the spiritual landscape of Nigeria.

Moses Oludele Idowu

14.490

CFA